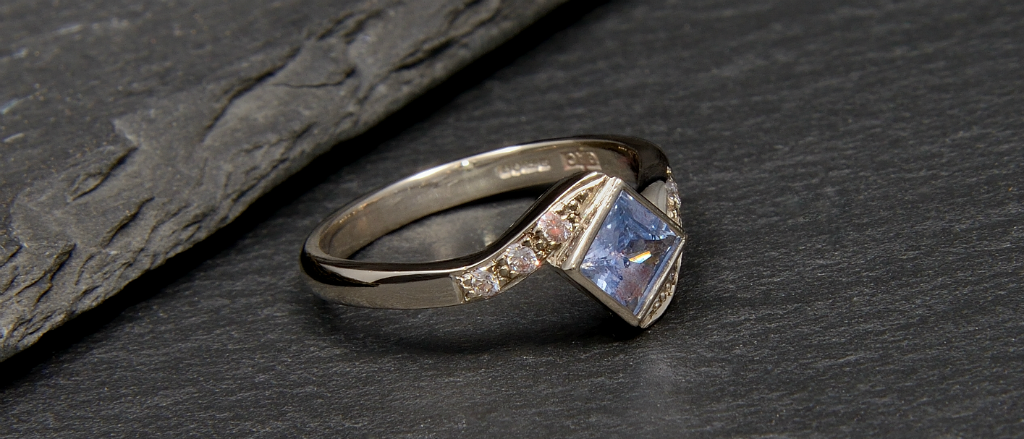 Choosing the perfect jewellery gift for her can be tough, so where do you start? Jewellery is always personal and is well received. With The Goldsmithy you can create an extra special gift which is truly personal. Not only will it be completely bespoke, but you can commission any piece of jewellery you wish and have personal elements added you know she will love and cherish.
Take note of the type of jewellery she wears, both during the day and for special occasions. If she wears necklaces often, you could treat her to a new piece to fit her style. Does she prefer something dainty or a statement piece? As part of the design process, you can include things that represent her, and she loves – just like we did here for this stunning watch pendant. If she has jewellery passed down through family, or pieces she no longer wears, we can bring new life to it making a piece she'll wear forever.
If bracelets are more her thing, you'll need to look at what she wears as there are loads of styles to choose from! Does she wear bangles, chains, pearls or sliders? This is important as a bangle tends to be loose and not have a clasp so if she like bracelets that fit more to the wrist this wouldn't be the type of bracelet for her.
If her ears are pierced perhaps a new pair of earrings are in order. Think about if she wears a small dainty stud or a pair of earrings that make more of a statement. If she has smaller ear lobes, she might prefer to wear a smaller earring.
If you're ready to get creating and are ready to design the perfect gift, contact us today. You'll even get the chance to take part in the making of the piece, so you can put your special mark on it. Note: all of our pieces are handmade by expert Goldsmiths and we have a 6-8 month waiting time for commissions. If there's a special date you have in mind for a piece to be created, please bear this in mind. We often have customers who present the experience as a gift and then design something together.