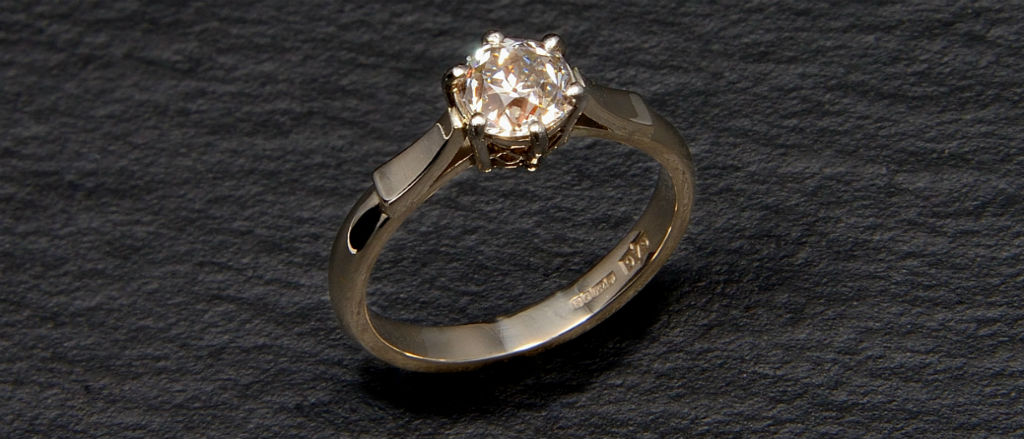 It's no secret that ladies like to imagine their wedding day from a young age, all the way down to the dress. But the most important part of your wedding adventure will no doubt be your engagement ring – a single piece of jewellery that marks the start of your biggest journey as a couple. That memorable moment when he gets down on one knee is filled with sentiment and meaning, so it's no surprise when ladies have an image in their head of their perfect, swoon-worthy ring.
But a piece of jewellery is never truly finished, and it's not uncommon to want to make updates to your engagement ring, or perhaps to propose with a family ring that needs a little modernising. Whatever the reason, The Goldmsithy are here to take you on that journey – and get you involved in the designing and making process.
Recent headlines have been filled with the royals and their jewellery updating habits. Royals including Princess Diana and The Duke & Duchess of Sussex have made amendments to their engagement rings.
There's no denying you will feel like royalty the minute you get engaged, but if your rings are looking a little dated after a few years you may want to give it a bit of a modern revamp to keep yourself feeling regal.
There is so much to consider when changing such a special ring, and it can feel a bit overwhelming, but one thing you definitely needn't worry over is losing the sentimental value of your engagement ring. At The Goldsmithy, we can change as much or as little as you like – keeping the diamond is a popular choice for many, so you may just want to redesign the band or add a little extra bling. We can even melt the ring band itself and use the same metal to create a newly shaped band.
The important thing to remember is that you'll be wearing this ring for a long time, so you have to love it!
A tradition as old as time is proposing with a family heirloom – perhaps a mothers or grandmothers ring. A beautiful gesture that may or may not lead to a disappointed bride-to-be.
Jewellery goes in and out of fashion just as much as your clothes, so an older ring, no matter how sparkly, may not resemble the bride's dreams.
Wearing someone else's ring who means a great deal to you or your partner makes for an extra special ring. You can keep the sentimental meaning behind that ring, and retain the story behind it but also rework the ring into something new that is more your partner's style. If you redesign the ring, you can choose to keep the most meaningful part of it and modernise the rest into something perfectly suited to your own story as a couple. You may even decide to completely change the design whilst keeping only the diamond(s), leaving you with a brand new ring featuring a vintage, classic stone – A new ring with the same emotional connection of the family heirloom it once was.
Redesigning your most important ring can seem like a big choice to make. But when you're left with an engagement ring that is personally designed to you and your story, with the sentimental value still intact, you'll never look back.
The team at The Goldsmithy are able to help you create the perfect engagement ring – whether that is making changes to an existing ring or if you're looking to create an engagement ring to propose. Book your consultation. Alternatively, visit our gallery.